ABOUT US
Nalla Narasimha Reddy Education Society is established and registered with a primary objective of educating young men and women; to prepare them for fast changing national and international requirements; to fund the needy and promote research in the area of science and technology. Accordingly, an Integrated Contiguous Campus with multi disciplinary Technical, Engineering, Pharmacy and Management programs under the banner of Nalla Narasimha Reddy Education Society's (NNRG) Group of Institutions is started.
NNRG was established in the year 2009, affiliated to JNTU – Hyderabad, Approved by AICTE – New Delhi. Institution established with sole objective of providing world class technical education. From the time of its initiation, the Integrated Campus including School of Engineering, School of Pharmacy and School of Management Sciences has been striving to scale the heights of excellence through the consistent efforts of the management headed by Sri Nalla Narasimha Reddy, Secretary and the dedicated and committed faculty. By the introduction of innovative curriculum insistence on academic discipline and imparting of holistic education.
This Institute is accredited by the National Assessment and Accreditation Council(NAAC) in 2018 and National Board of Accreditation(NBA) for CSE, ECE, ME.The UGC has recognized the college under section 2(f) of the UGC Act 1956.
NNRG aims at being one of the most premier educational institutions in Telangana. Our plans are to produce the best quality students who would contribute optimum to the society, nation and the global world with latest trends and innovations.
We intend to establish a system of Continuous Quality Improvement (CQI) processes that would evaluate the quality of education and training and improve the teaching-learning methods to ultimately lead the Institute to Excellence.
OUR TEAM

Director
Dean SOE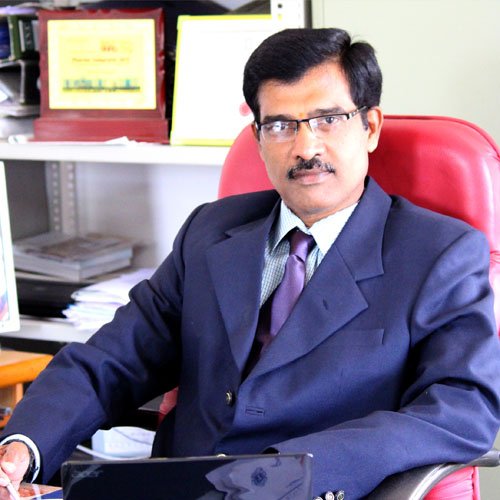 Dean SOP
Dean SOM
SALIENT FEATURES
☞ Extensive and State-of-the-Art Laboratories.
☞ Well equipped with sophisticated instruments.
☞ Student's friendly environment.
☞ Accident proof Laboratories.
☞ Advanced English Communication Skills Laboratories with user friendly Software.
☞ Internet with 50Mbps bandwidth equipped with Wi-Fi is facilitated for the convenience of students and faculty to compete with present technologies.
☞ Magnificent library featuring a knowledge hub of thousands of volumes.
☞ Ragging free campus
☞ Hi-Tech digital library
☞ Research & Development Cell for the student advocacy
☞ Ingenious Placement Training from the outset of graduation program
☞ Diligent Industry Institute Interaction Cell
☞ Entrepreneurship Development Cell to foster the business skills
☞ Exhaustive Higher Education Guidance
ESTABLISHED IN 2009

NNRG – Group of Institutions is one of the prestigious Engineering colleges in Telangana state which was established in the year 2009. It imparts eminent technical education for the aspirant students.

---

B.TECH COURSES

The institution offers Computer Science & Engineering, Electronics & Communication Engineering, Electrical & Electronics Engineering, Mechanical Engineering and Civil Engineering 4 year courses.

---

PHARMACY COURSES

The Institution offers B.Pharmacy, M.Pharmacy (Pharmaceutics & Pharmaceutical Analysis) courses.

STRONG ACADEMICS

NNRG – offers the latest and continuously upgraded industry endorsed curriculum affiliated to JNTU – Hyderabad for B.Tech, M.Tech, Pharmacy and MBA.

---

M.TECH COURSES

The institution offers Computer Science & Engineering, VLSI & Embedded Systems, Machine Design 2 year courses.

---

MBA COURSES

The Institution offers Marketing, Finance, Human Resources 2 years Courses.